Contribute to the Next Generation of Scientists Fund
An incubator for training the scientists of tomorrow
From its very creation, IRIC and its founders have paid particular attention to training the next generation of scientists. These students, and the successors that they themselves will train, will be the ones who will build a cancer-free future. This next generation also actively takes part in questioning traditional approaches and extending the boundaries of research.
Since its inception, IRIC has taken part in training over 1,000 young scientists from 238 academic institutions spread out over 43 different countries. These young members of the next generation have greatly contributed to the Institute's mission, to advancing research, to discovering new therapies and to the publication of convincing results in the most prestigious scientific journals.
As a result, IRIC wants to create an incubator to foster the excellence of the next generation of scientists. By enriching its offering of scholarships and by properly supporting the training of its young Investigators, the Institute aims to improve their chances for success. And your donations can make that happen.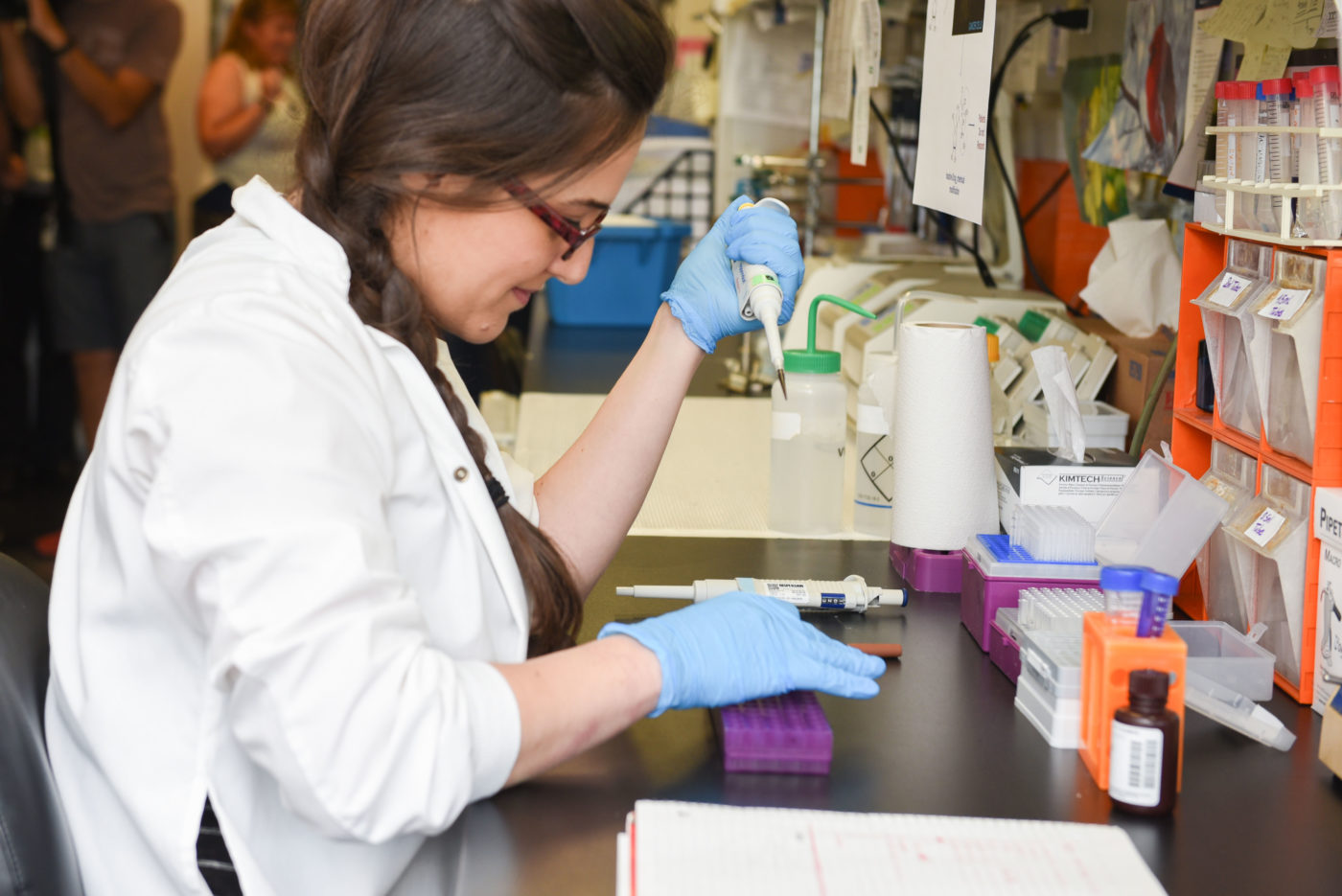 More concretely, supporting the next generation of scientists through donations makes it possible to:
contribute to the recruitment of the most talented scientists;
support students through an enhanced graduate studies scholarship program, to enable them to continue and intensify their contribution to cutting-edge research carried out at IRIC;
foster accessibility to studies so that society is not deprived of the academic potential of students coming from a less fortunate socioeconomic background;
develop increased internationalization of training and get the most out of the intellectual, cultural and social enrichment that an open vision of the world represents in our knowledge-based society;
make major contributions to the advancement of fundamental research on the biological and immunological mechanisms involved in the occurrence and development of cancer;
develop therapies to eliminate the suffering and premature death caused by cancer.
To sustain the awarding of scholarships on a continual basis, IRIC therefore wishes to create the Next Generation of Scientists Fund to encourage deserving students who stand out, and thus contribute to the success of their graduate studies.
On an annual basis, IRIC aims to offer approximately twenty B.Sc. scholarships worth $3,500 each, 15 scholarships of $10,000 to its M.Sc. students, 12 scholarships of approximately $11,250 to its Ph.D. students and two scholarships of $25,000 for its postdoctoral Investigators. The total amount required for these scholarships is estimated at $400,000 a year. Help us support the next generation of scientists in order for them to achieve major advances in the field of cancer.