Pursue a career at IRIC and join a team 400 passionate people who are proud of contributing to cancer research and to developing novel therapies.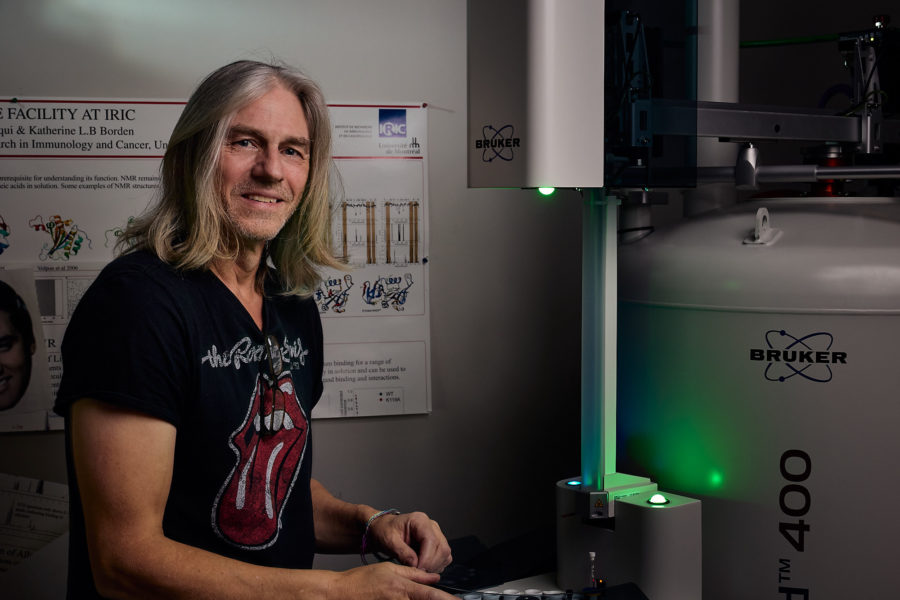 Our vision: being a global standard bearer in cancer research
A unique research centre in Canada, the Institute ranks among the world's leaders in cancer research.
By working at IRIC, you will be part of a team that pursues the threefold mission of shedding light on the mechanisms of cancer, training the next generation of scientists and accelerating the discovery of new therapies that will benefit patients.
Our approach: fostering collaboration
IRIC sets itself apart through its multidisciplinary approach that helps increase collaborations and foster the complementarity of expertise.
The Institute also makes every effort to ensure a stimulating work environment that encourages exchanges, initiative and creativity. This culture of collaboration is supported by a dynamic organizational model based on collegiality.
Our strength: stimulating innovation
IRIC brings together scientists from all over the world, assisted daily by scientific and administrative professionals with varied profiles who play a pivotal role in accomplishing the Institute's threefold mission.
All of the Institute's members benefit from a wide program of activities, training and conferences that enable them to enhance their expertise and therefore implement the latest breakthroughs in their respective fields. Bolstered by 27 laboratories, 10 cutting-edge core facilities and a Drug Discovery Unit, IRIC is proud to provide its staff with rare and highly prized research tools in the field.
Our offering: an Institution at the heart of the Université de Montréal campus
With over 4 million residents and 120 nationalities represented, Montreal stands out for its cosmopolitan and novel spirit.
Considered a world leader in several technology sectors, Montreal also distinguishes itself by offering an abundance of cultural and sporting events, no matter the season.
Its proximity to many parks is an asset for its residents who have a special relationship with nature.
Located in the Marcelle-Coutu Pavilion on the main Université de Montréal (UdeM) campus, in the very heart of Mount Royal Park, IRIC offers an exceptional work and life setting that combines natural environment and proximity of the downtown core.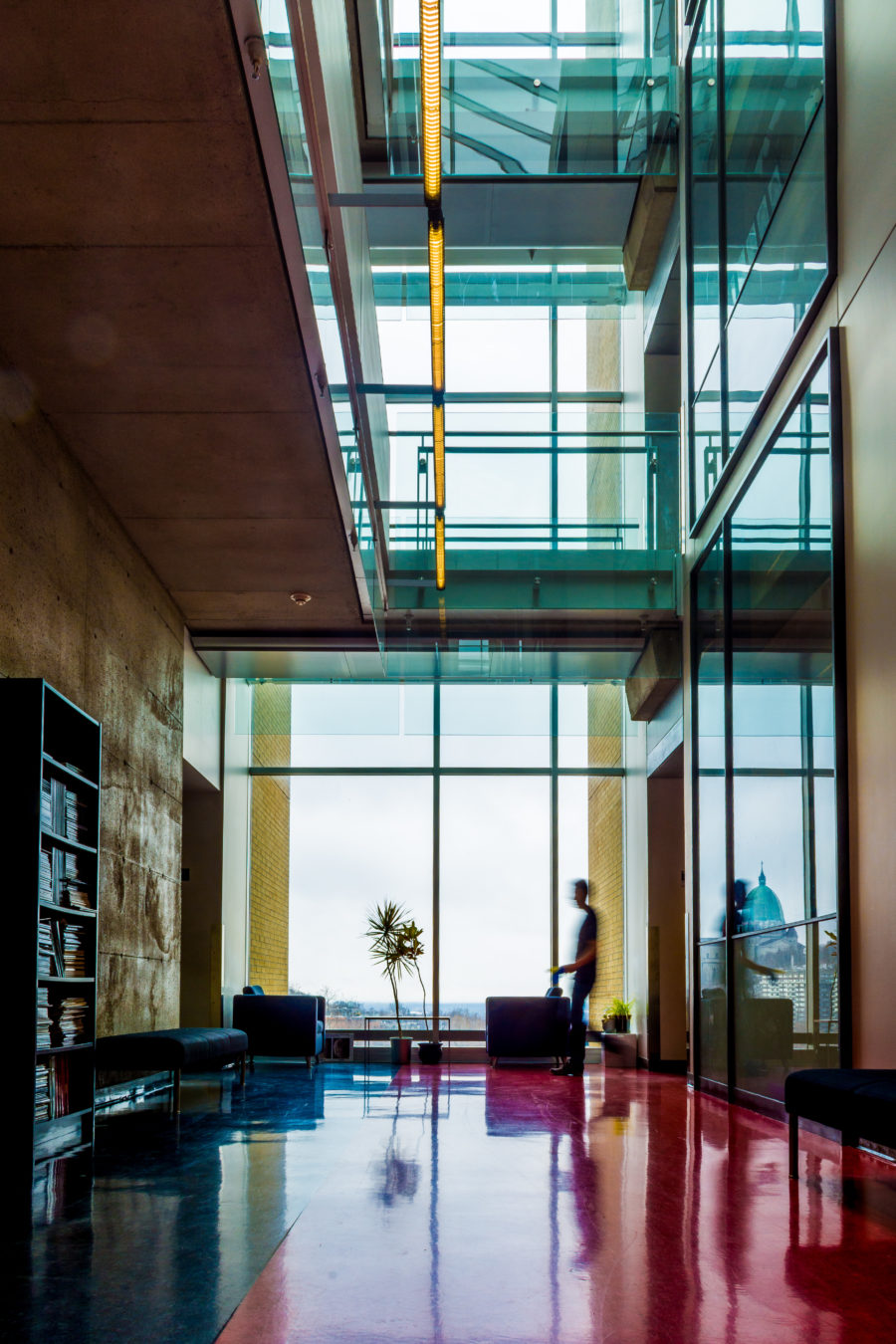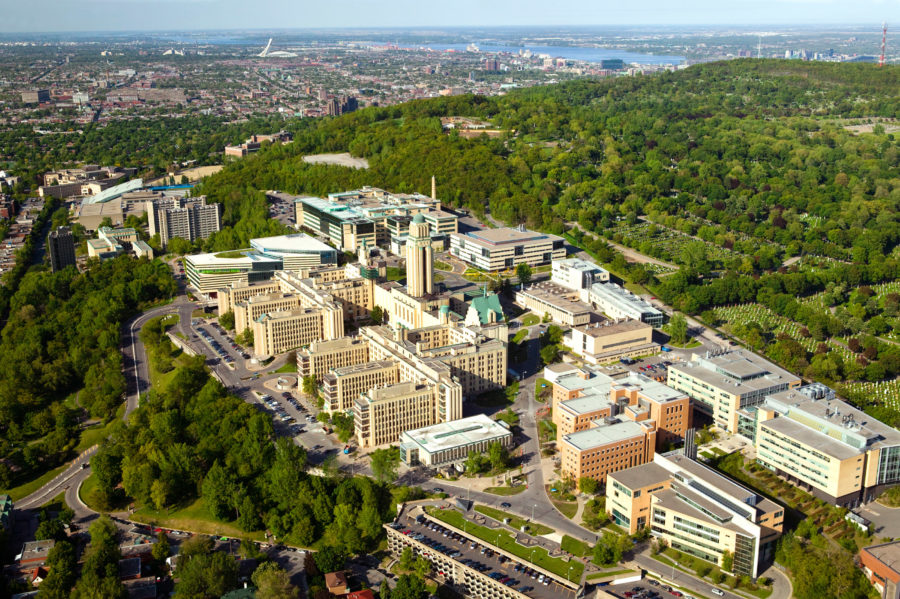 Competitive working conditions
Named in 2019, for the fourth time, as one of the top 100 employers in Canada, the UdeM sets itself apart by the competitive overall compensation and the favourable working conditions that it offers its employees (diverse career opportunities, generous annual vacation policy, etc.) As a member of IRIC, you will enjoy these many benefits and working conditions that are exclusive to the UdeM community.
The proximity of infrastructures such as the sports complex (CEPSUM) and easy access to City of Montreal metro and bus service are also a very big plus for our staff.
The Université de Montréal is also:
Over 10,000 employees
Over 2,400 professors and researchers
Student population of over 45,000;
Close to 9,500 foreign students;
The greatest volume of research activities among Québec universities, and the 3rd in Canada, according to Research InfoSource, totalling $536.2M in research income.
Discover the postdoctoral possibilities
At IRIC, postdoctoral fellows benefit from the expertise of Investigators, their multidisciplinary approach, an extended network of Canadian and foreign collaborators and privileged access to cutting-edge research infrastructures likely to meet even the highest scientific ambitions.
To choose IRIC is to benefit from:
Personalized mentoring from the fellowship supervisor;
Access to all of the scientific resources offered at IRIC;
Access to 10 core facilities and a Drug Discovery Unit, made up of the country's largest team of medicinal chemists and of biologists in a university setting;
Access to Université de Montréal libraries;
Professional integration seminars offered by the Faculté des études supérieures et postdoctorales (FESP)
With the facilities and teams that it has in place, IRIC is a destination that is second-to-none for any postdoctoral fellow headed for a career in research. Since 2004, the Institute has welcomed over 150 fellows from close to twenty countries.
Would you like to carry out a postdoctoral fellowship at IRIC? We invite you to get in touch directly with the Investigator whose research field most suits your career aspirations or to consult the list of positions available.
Consult the list of Principal Investigators
Discover the positions available
Submit your spontaneous application
Can't find the job you are looking for among our postings?
We are always interested in receiving new applications.
We invite you to send your spontaneous application and to specify your fields of expertise.