IRIC actively participates in training the next generation of scientists by offering multidisciplinary training focusing on research, personalized supervision and privileged access to cutting-edge equipment.
Since 2003, over 1,000 Master's and Ph.D. students, postdoctoral fellows and research interns have joined the ranks of the Institute's teams to pursue their academic path and take part in understanding the mechanisms of cancer.
UdeM Summer Immersion Program: an opportunity for the next generation to learn about molecular biology in our laboratories

On July 4, as part of the Université de Montréal Summer Immersion Program, 8 young people aged 15 to 17 took part in a thematic workshop in IRIC's laboratories. Led by doctoral students Fadia Boudghene-Stambouli, Eloïse Duramé and Chloé Tesnière, the half-day workshop gave them the opportunity to experiment and learn about molecular biology and cancer research.

2023 Student Recruitment Event: an edition of meetings and encounters

The 2023 edition took place from June 7 to 9 and welcomed 23 participants from 19 universities around the world. More than 100 interviews were scheduled this year between participants and the 12 Institute researchers present at the event.

Juliette Humeau wins People's Choice Award at Science POP provincial final

The provincial final of the Science POP science communication competition was held on May 27 and 28.  In the popularization category, Juliette Humeau, a postdoctoral student in Claude Perreault's laboratory, won the People's Choice Award for her presentation entitled "L'action coordonnée des cellules immunitaires dans la lutte anticancéreuse" ("Coordinated action of immune cells in the fight against cancer").
To choose IRIC is to choose an innovative research model that stands out through a multidisciplinary and collegial approach in order to have great impact on understanding and treating cancer. It's also to gain access to an extended network of Canadian and foreign collaborators and to state-of-the-art research infrastructures likely to meet even the highest scientific ambitions.
Consult the list of Investigators
IRIC offers excellence in Master's and Ph.D. training in systems biology. We also host Master's and Ph.D. students from other programs offered at the Université de Montréal.
Master's and Ph.D. in Systems Biology
In the age of genomics and proteomics, emerging technologies and new multidisciplinary approaches make it possible to address cancer as a whole and provide new hope for developing treatments for the disease.
IRIC professors have developed Master's and Ph.D. training in systems biology. These two sets of training, which are part of the Molecular Biology Program of the Université de Montréal, focus on close integration between theory and practice.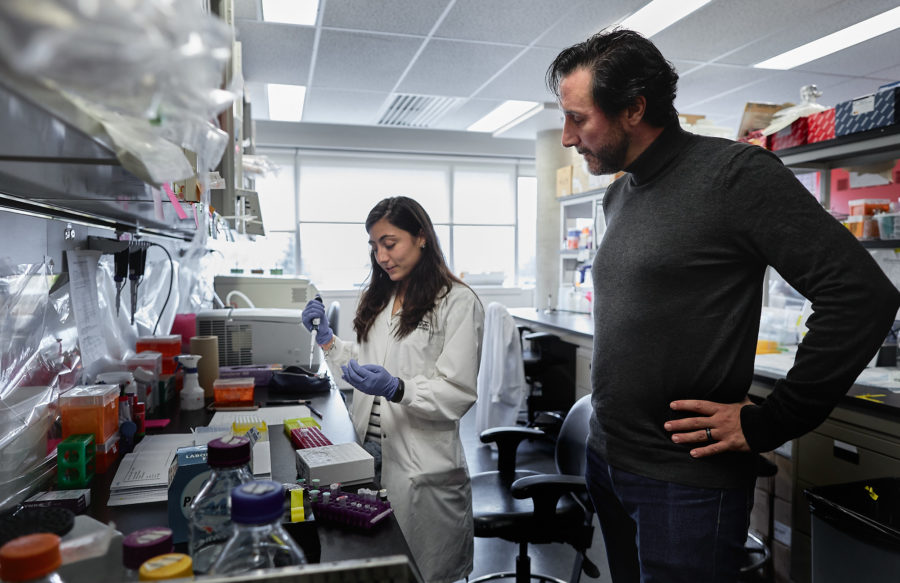 Other Master's and Ph.D. programs
In addition to the training programs in systems biology, and in keeping with the multidisciplinary approach put forth at the Institute, students wishing to pursue their training at IRIC have access to a variety of graduate studies programs offered by the Université de Montréal.
Submitting your application
Investigators are constantly on the lookout for fellows and students who are passionate about scientific research and who wish to actively take part in the advancement of knowledge. Please note that recruitment at IRIC takes place throughout the year. Therefore, there is no deadline for submitting your application.
Internship

Are you a B.Sc., M.Sc. or Ph.D. level student?
IRIC welcomes you as part of in-laboratory research internships.
Since 2004, more than 400 students from over 30 universities around the world have completed an internship at the Institute.

Master's and Ph.D.

Do you wish to join a competitive program in biomedical research?
The Master's and Ph.D. programs, which are part of the Molecular Biology Program of the Université de Montréal, focus on close integration between theory and practice.

Postdoctoral program

Do you wish to pursue your professional path by completing postdoctoral training?
Since 2004, the Institute has played host to more than 150 fellows from over twenty countries.
IRIC among the participating institutions of Science POP!

Launched in the fall of 2022, the pan-Quebec science communication contest Science POP will take off in April 2023. The fifteen participating institutions, including IRIC, will hold their own internal competitions at the end of which the finalists will advance to the provincial final, scheduled for May 27 and 28, 2023. Science POP proposes three types of challenges: popularization, valorization and mobilization.

Distinguished Scientist Lecture Series - Winter 2023

Conferences


IRIC presents the 35nd edition of its Distinguished Scientist Lecture Series, with a full fourteen part program.

Join us on Mondays at 11:30 am, to learn about the latest findings in cancer research with leading biomedical investigators from Canada, USA and Europe.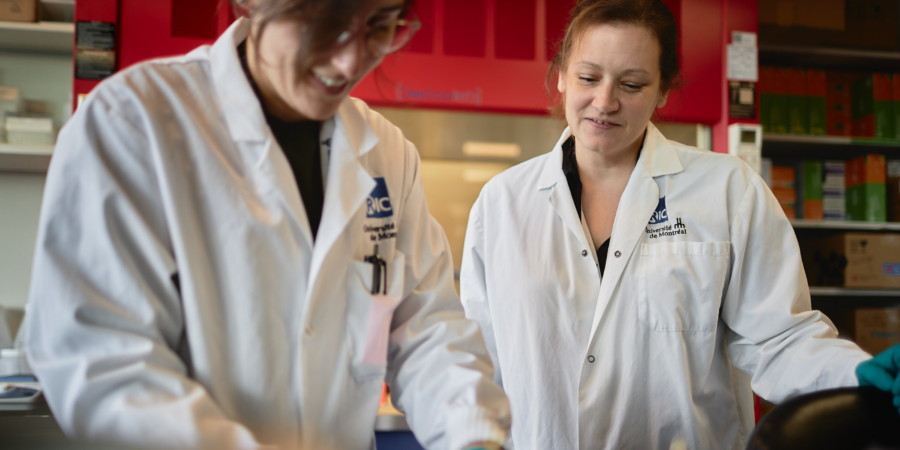 For all additional information concerning the resources provided at IRIC, please contact the Office of Academic Affairs by phone or by email.