To study at IRIC is to gain access to unique and personalized guidance, a team of experts in fundamental, translational and applied research, as well as state-of-the-art infrastructures that make it possible to optimize cancer research efforts.
To study at IRIC is also to take advantage of many activities that have been put in place to promote openness with respect to the various academic and professional opportunities offered by the life sciences sector. It also means an exceptional university experience in Montreal, recognized as one of the greatest university cities in the world.
Studying in an innovative environment
The Institute brings together a team of experts who work together to acquire new knowledge in order to better understand the mechanisms of cancer and to develop personalized therapeutic approaches.
The Institute's various Research Units carry out fundamental, translational and applied research projects. The 28 Principal Investigators devote themselves, on a daily basis, to training the next generation of scientists. Highly competitive on the international stage, they publish in the most prestigious scientific journals. Through their experience and multifaceted expertise, they provide academic and scientific guidance that fosters training and the desire to exceed oneself.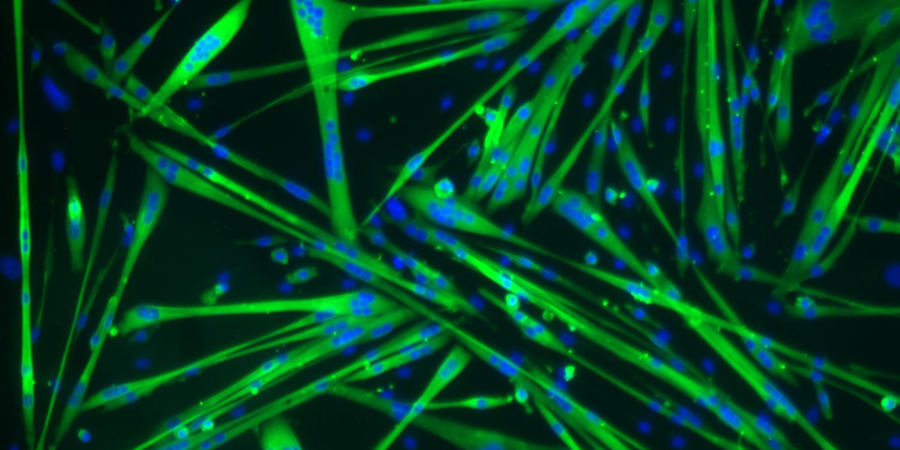 Access to state-of-the-art infrastructures
Students enjoy privileged access to 10 core facilities and a Drug Discovery Unit covering all aspects of biological research:
Bio-Imaging
Bioinformatics
Biophysics
Cytogenics
Medicinal and Biological Chemistry
Flow Cytometry
Genomics
High-Throughput Screening
Histology
In vivo Biology
Medicinal Chemistry
Proteomics
To learn more about our core facilities
IRIC also offers students privileged access to a research maturation hub specializing in drug discovery (IRICoR) that strives to translate, whenever possible, research into therapeutic solutions benefiting patients.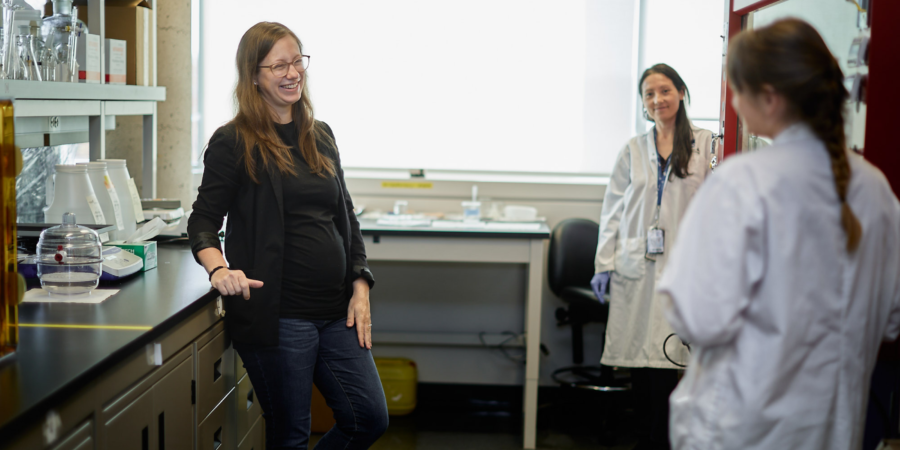 Ensuring competitive financial support
All IRIC students enrolled in a M.Sc. or Ph.D. program receive a yearly base scholarship of $21,350 or $23,375.
IRIC has put in place various scholarship programs in order to best support the academic career of its students: recruitment scholarships, summer internship scholarships, Master's and Ph.D. competitive scholarships, competitive scholarships for postdoctoral Investigators and travel awards. These various internal scholarship and award programs enable students to bolster their academic record, in order to increase their competitiveness within the framework of external scholarship programs.
These scholarships are offered thanks to the support of the vast IRIC community: its employees and researchers, its Young Philanthropists, and its generous donors and partners including the Fondation Famille Gosselin, Mrs. and Mr. Baumgartner and Power Corporation of Canada.
IRIC students are encouraged to apply for various external scholarships and fellowships. All research directors, as well as members of IRIC's Office of Academic Affairs, ensure student assistance in the preparation of applications.
The Institute's students and postdoctoral fellows have produced an excellent success rate involving the various scholarship programs.
Discover the repertory of scholarships of the Université de Montréal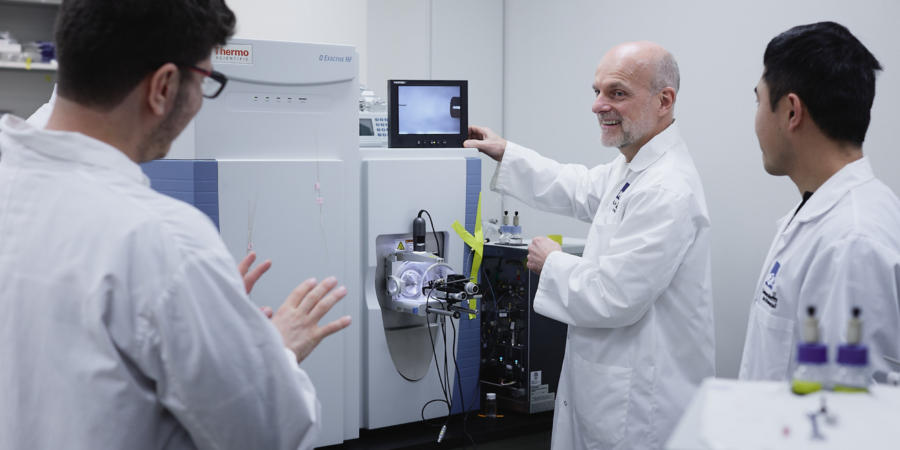 Enjoy a rewarding university experience
At IRIC, learning is not limited to the classroom or the laboratory. Each new interaction is an opportunity to learn, whether it's while having coffee with colleagues or from external Investigators presenting their results at IRIC. That's why everything is put in place to ensure a stimulating environment where creativity and the exchange of ideas are valued.
Scientific Lectures

Scientific lectures provide students with a unique opportunity to meet Investigators recognized worldwide for their work in the cancer field and exchange views with them.

Scientific Day

Using oral and poster presentations, IRIC Scientific Day enables all of the Institute's members to monitor the projects underway as well as everyone's scientific activities.

Weekly presentations by students

Every Friday, students, postdoctoral fellows and staff members are invited to present their results to the entire scientific community. These formal presentations provide an opportunity to sharpen communication and scientific outreach techniques and offer an overall view of the work carried out at the Institute.
Annual Symposium

The Annual Symposium is an opportunity to bring together several international experts from various scientific areas around a common theme. Accessible to students, it contributes to scientific emulation.

Networking events

Networking events inform students and postdoctoral Investigators about career opportunities in life sciences. They provide an opportunity to exchange views with professionals from the public, private and academic sectors about their professional experiences.

Professional development workshops

Professional development workshops ensure that students receive assistance as their professional project progresses. They address varied and complementary themes: identifying transferable skills, maintaining professional balance, creating one's CV, discovering the job market for Ph.D. students, etc.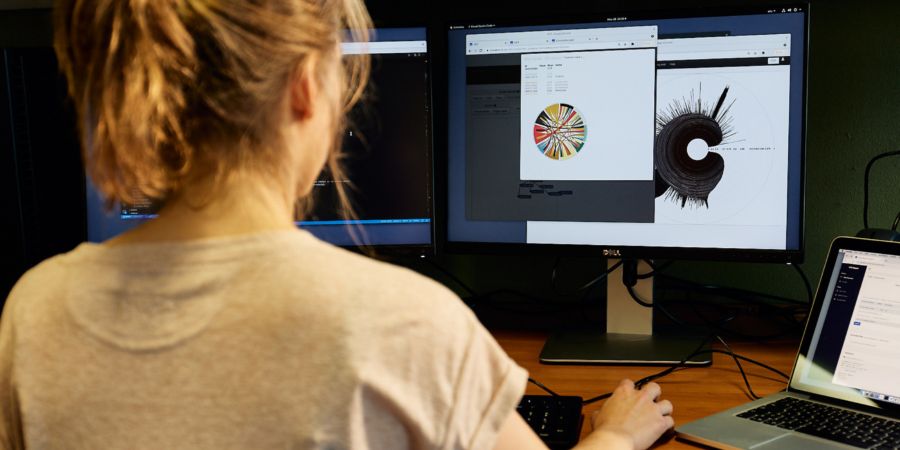 Discover an enticing work environment
With its four universities, Montreal is a university city bustling with cultural activities.
The city is also home to many parks and offers its residents festivals like nowhere else in North America. Named as the city with the best student experience in 2018, Montreal is also recognized as one of the best university cities in the world according to QS Top Universities.
IRIC is located on the campus of the Université de Montréal. The Institute's students therefore have access to all of the services that it offers. The proximity of the sports complex (CEPSUM) and easy access to the City of Montreal's metro and bus are particularly appreciated.
By the number of its students, the faculty complement and the volume of its research activities, the Université de Montréal is, along with its affiliated schools, the top teaching and research hub in Quebec. It ranks second among Canadian universities for the number of students registered.
The Université de Montréal is:
Over 10,000 employees
Over 2,400 professors and researchers
Student population of over 45,000;
Close to 9,500 foreign students;
The greatest volume of research activities among Québec universities, and the 3rd in Canada, according to Research InfoSource, totalling $536.2M in research income.