Two decades that set the table for the future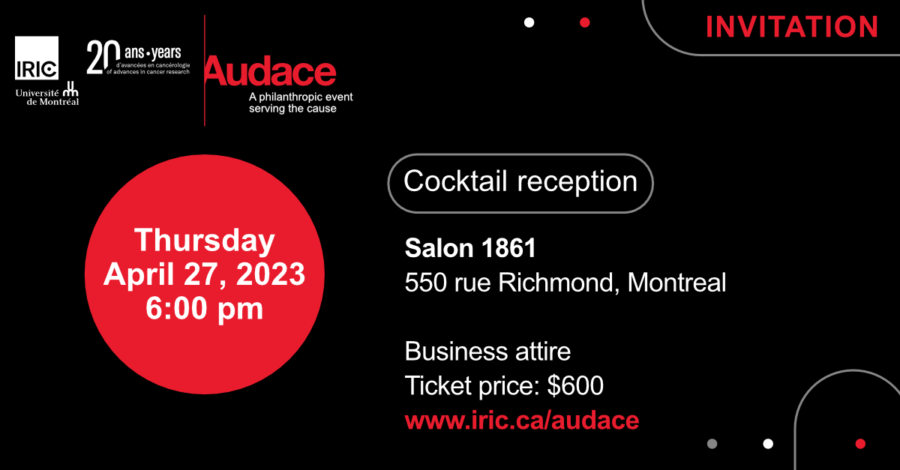 Thank you for your participation and see you April 18, 2024.
Since 2014, IRIC has been organizing the Audace benefit event, which annually contributes to funding breakthroughs in the fight against cancer.
To mark its in-person return and to highlight 20 years of scientific advances, Audace is back in an improved and revitalized version that will encourage meetings and discussions between IRIC's allies and various stakeholders.
Join us on April 27 at Salon 1861, a majestic space that lives up to IRIC's ambitions. Hosted by Stéphane Bellavance, the evening will notably highlight the new Chairman of the IRIC Board, William Brock, who will share, as guest of honour, his experience with the disease and his vision of the importance of research.
Participate and support Audace 2023
Consult our sponsorship plan.
IRIC's benefit gala raises $505,000 for Audace 2023
Course of the event
6:00 pm to 6:45 pm: Welcome of the participants
6:45pm to 7:15pm: Welcome and speeches
7:15 to 9:00 pm: Cocktail reception
9:00 p.m.: Unveiling of the results
9:00 pm to 10:30 pm: DJ set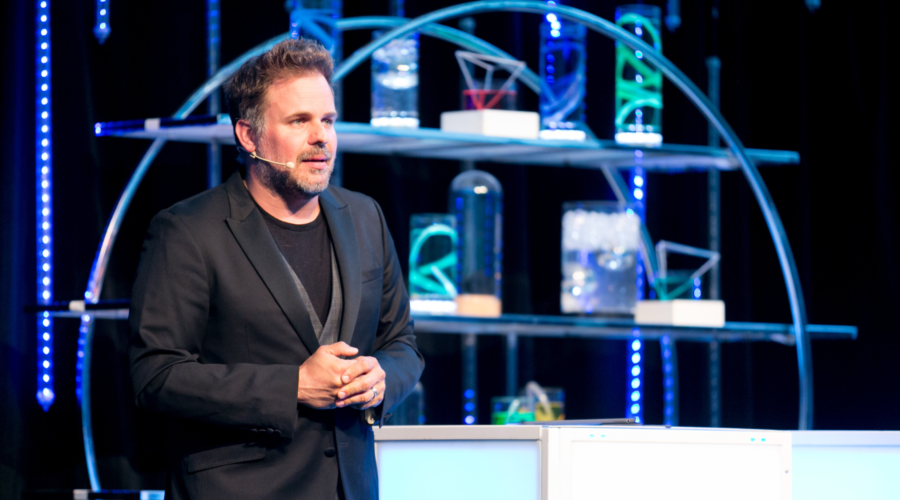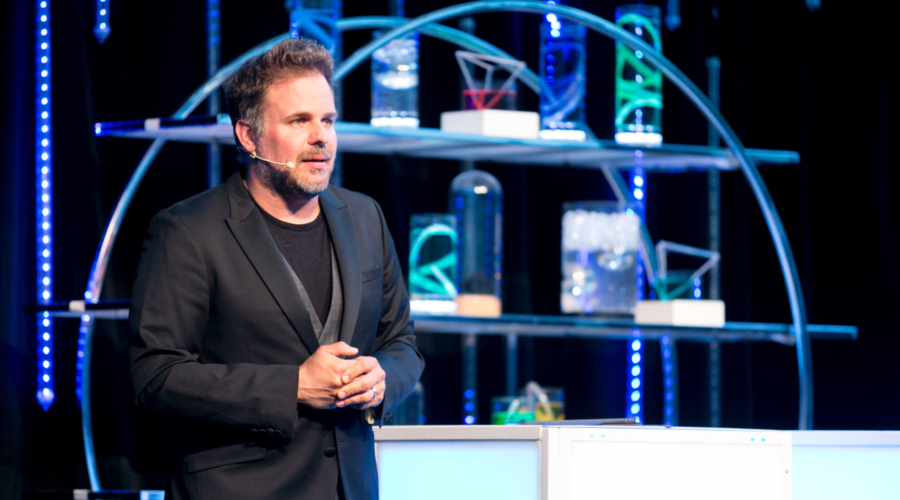 It is because of research that my children still have a father today. Let's keep working to make sure more stories have a happy ending.
William Brock, Lawyer Emeritus, Chair of IRIC's Board of Directors and guest of honour at Audace 2023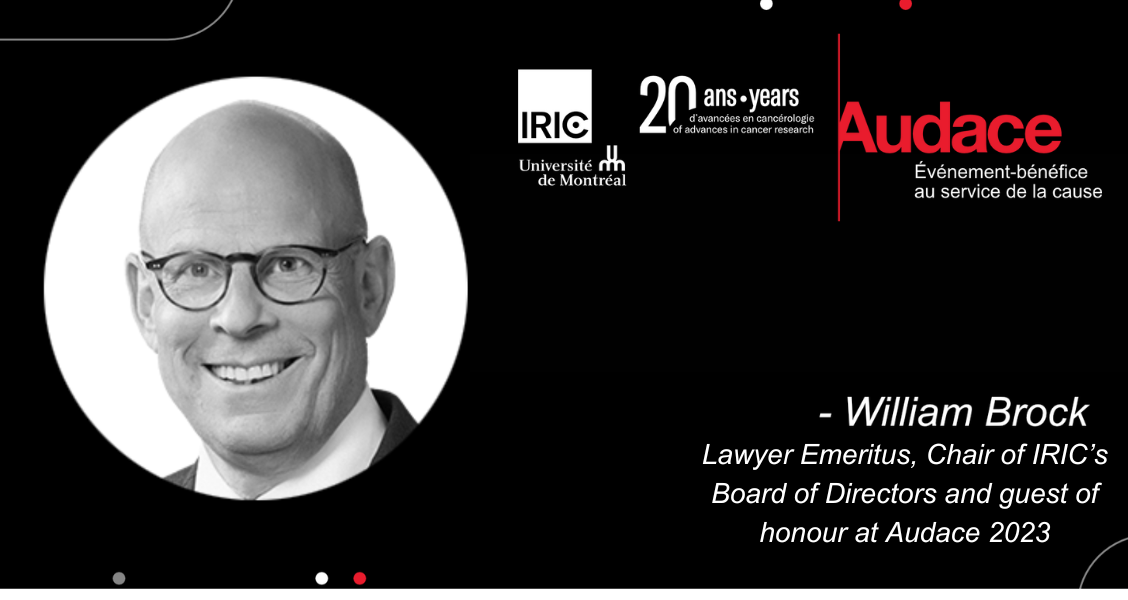 20 years of advances in cancer research
Ultramodern research hub and training centre, the Institute for research in immunology and cancer (IRIC) was created in 2003 to better understand the mechanisms of cancer and accelerate the discovery of new and more efficient therapies against the disease.
Since its creation, the Institute has taken charge of changing the landscape of cancer research and acts as a leader in the training of emerging researchers, the genesis of new knowledge and the discovery of therapies. To achieve different results – to better understand, seek, find and treat cancer – IRIC is forging its own path.
The year 2023 marks two decades of research, discovery of new therapies, training and leadership for IRIC. Join us in celebrating the people, the science and the successes of the Institute.
Let's write the next chapter of IRIC together.
Thanks to our sponsors!
SILVER sponsors