It is this spirit of collegiality among all stakeholders that certainly makes our Institute a true leader in the advancement of cancer knowledge today. I look forward to seeing what the future holds!
Michel Bouvier, Principal Investigator and Chief Executive Officer of IRIC
Let's write IRIC's next chapter together
Over the past 20 years, IRIC has built a unique research model in the country and brought together exceptional expertise. These assets have enabled IRIC to make numerous scientific breakthroughs and to reach several important milestones. Over the years, IRIC has become a leader in the advancement of knowledge in cancer research. In order to highlight the work accomplished, to shine a light on its community, to promote science and to set the table for future achievements, the Institute has created a special program that will run throughout the year 2023.
The Institute will capitalize on key events and moments in 2023 to put forward special initiatives and projects that will remind us of IRIC's 20th anniversary, its leadership position, and its indispensable mission for society. Join us in celebrating the people, the science and the successes of the Institute.
Discover our initiatives below. Stay tuned, the program will be updated regularly!
It is because of research that my children still have a father today. Let's keep working to make sure more stories have a happy ending.
William Brock, Lawyer Emeritus, Chair of IRIC's Board of Directors
The Pillars of IRIC: Meet our Community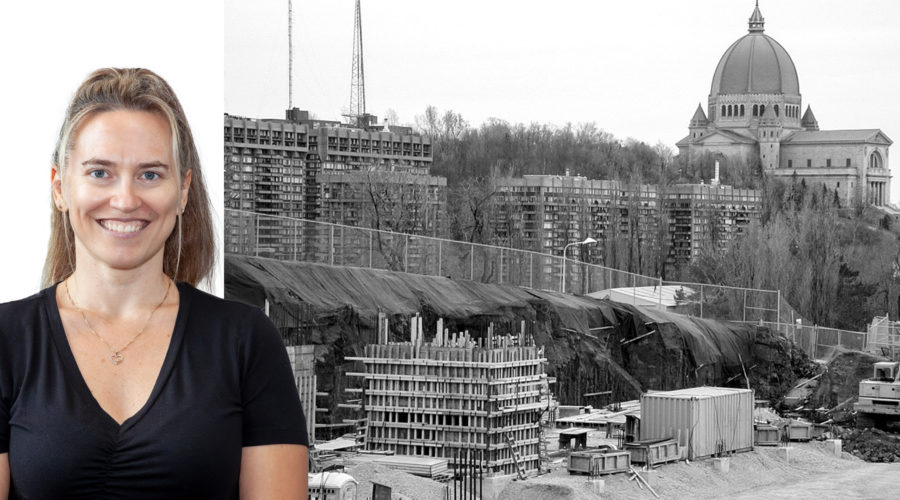 Conference : L'abc du développement d'un vaccin thérapeutique contre le cancer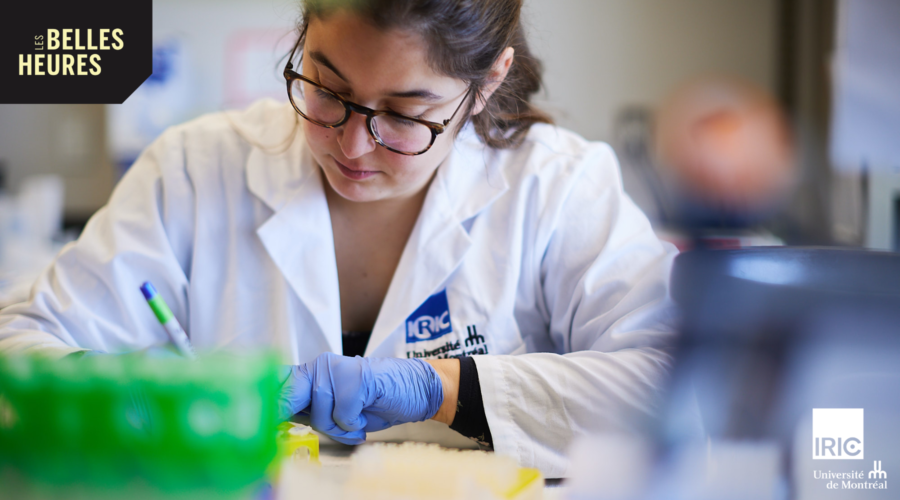 As part of Les Belles Heures de l'UdeM conferences, Dr Claude Perreault, a researcher at the Institute for Research in Immunology and Cancer (IRIC), will present the decisive role played by the pursuit of the therapeutic cancer vaccine project. He will be joined by Krystel Vincent, Marie-Pierre Hardy and Eralda Kina, three exceptional women working in his laboratory.
What were the crucial laboratory discoveries that led to these breakthroughs? Where are we in the development of this promising project?
As part of IRIC's 20th anniversary celebrations, this conference will provide an opportunity to familiarize ourselves with the various milestones in scientific research that could lead to innovations for the benefit of our population.
An international scientific symposium with an anniversary flavour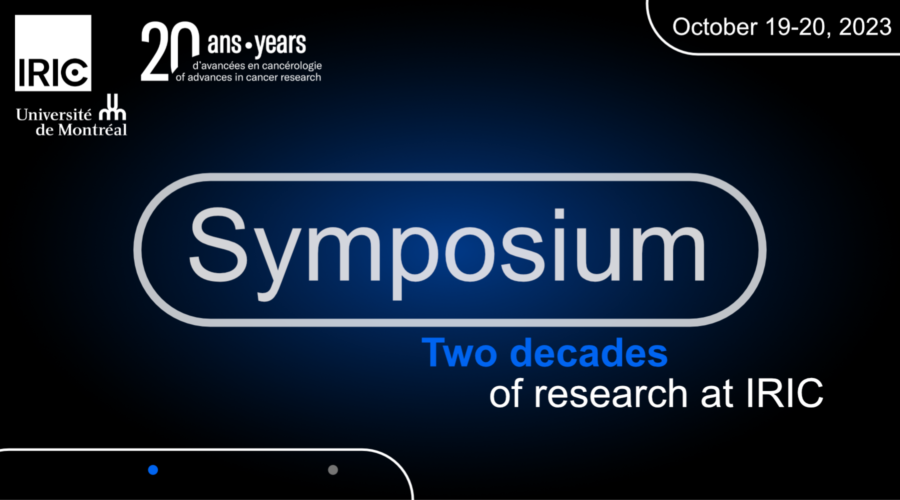 IRIC will hold an international scientific symposium next October that will bring together members of the Institute's large community, past and present, to discuss cancer research. The event will also be an opportunity for everyone to officially mark IRIC's 20th anniversary.
Participate in our Master's or PhD Recruitment Event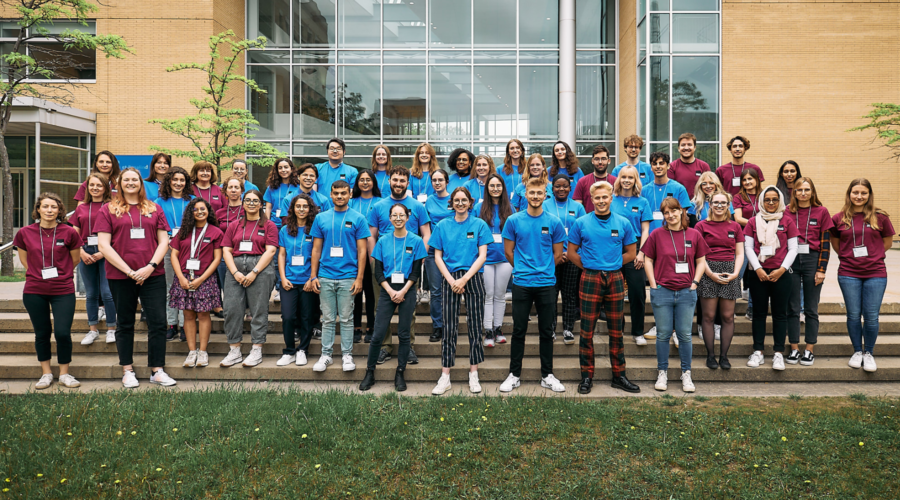 The IRIC Student Recruitment Event offers participants, from June 7 to 9, 2023, the opportunity to discover IRIC, its research units, laboratories and scientific platforms.
It is also an opportunity to meet IRIC's Principal Investigators and students during networking activities. It is an opportunity for participants to learn about the programs offered and to participate in two days of one-on-one interviews with the Institute's principal investigators.
Following this event, some participants will receive an offer of employment from one or more principal investigators. These will be valid from Fall 2023 to Fall 2024.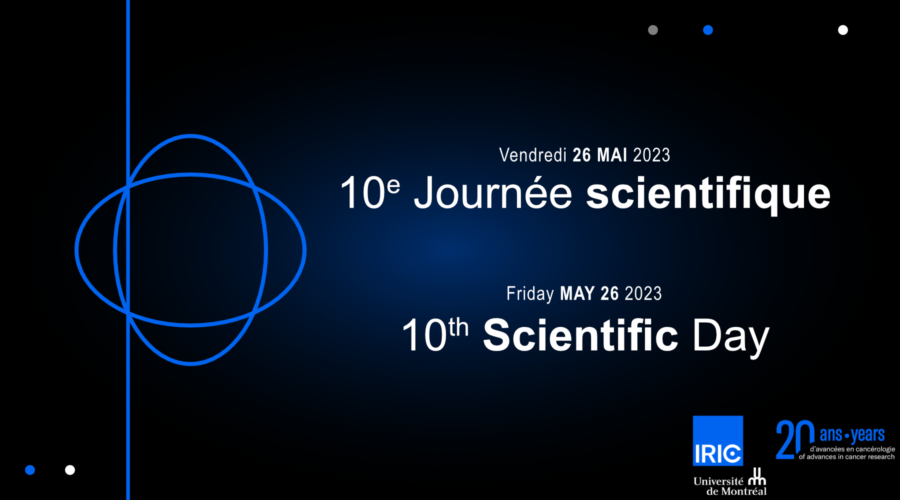 The 10th IRIC Scientific Day will take place on Friday, May 26, 2023. The event will be an opportunity to attend numerous scientific presentations highlighting the work of the IRIC scientific community.
Audace: reconnect face-to-face with our benefit event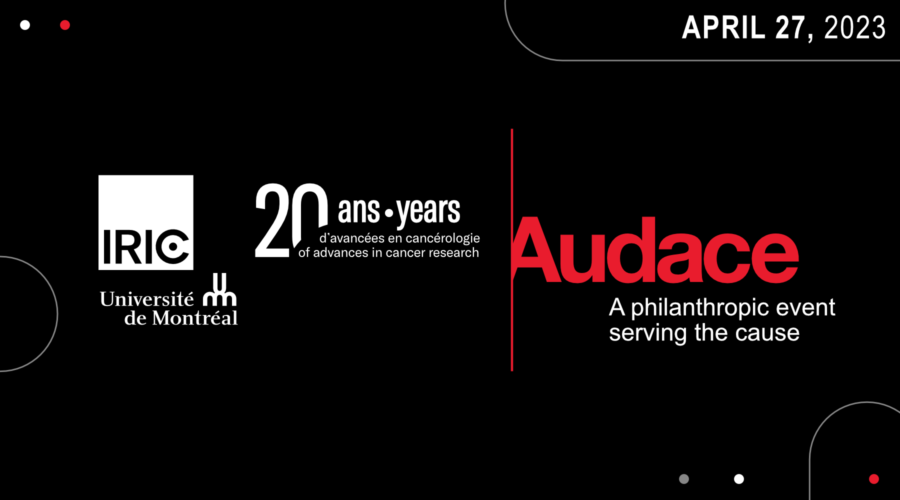 Thank you for your participation and see you April 18, 2024.
To mark its return in person and to highlight 20 years of scientific advances, Audace is back in an improved and revitalized version that will encourage meetings and discussions between IRIC's allies and various stakeholders.
Join us on April 27 at Salon 1861, a majestic space that lives up to IRIC's ambitions. The evening will notably highlight the new Chairman of the Board of IRIC, William Brock, who will share, as guest of honour, his experience with the disease and his vision on the importance of research.
Cancer and immunology: an evening of scientific outreach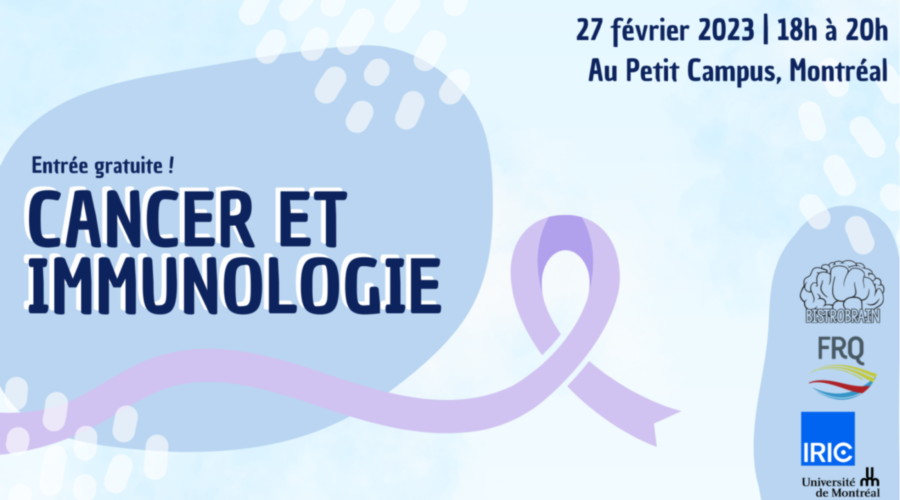 On February 27, IRIC and BistroBrain invite you to the Petit Campus for an evening of scientific outreach. Four graduate students from the Institute will present their research work. A privileged moment to discover recent advances in cancer research and to discuss with the next generation of scientists!
The students are :
Jean-David Larouche, PhD student in Claude Perreault's laboratory
Anaïs Vivet, PhD student in Sylvie Mader's laboratory
Lucyle Depoërs, PhD student in Claude Perreault's laboratory
Ann-Sophie Gironne, master student in Geneviève Deblois' laboratory and Sébastien Lemieux's laboratory
FOCUS exhibition: when science meets the beauty of art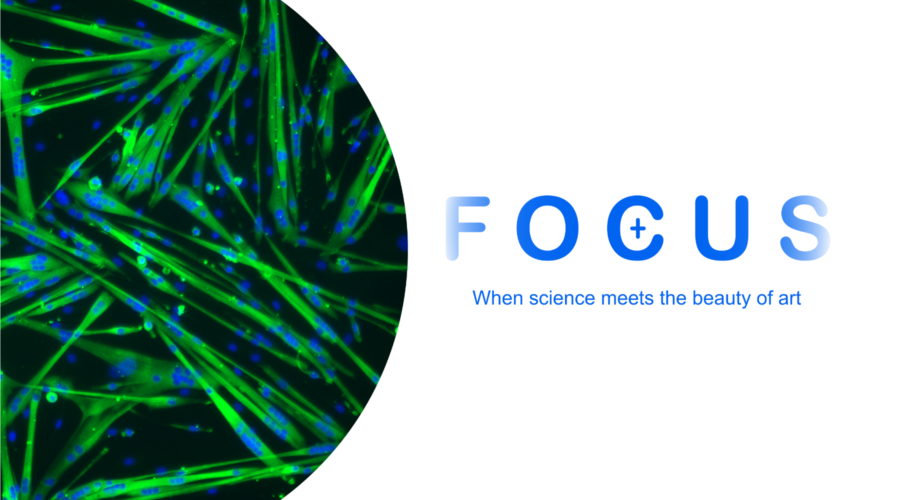 From February 9 to 12, 2023, the FOCUS exhibition will showcase scientific works created by the IRIC community at Projet Casa, a Montreal art gallery founded by long-time IRIC donators Danielle Lysaught and Paul Hamelin. Through this initiative, IRIC wishes to showcase the creative talents of the next generation and present science from an artistic perspective.
This event will also be an opportunity to raise funds to support the creation of IRIC's Chair in Biomedical Data. By leveraging artificial intelligence applied to human health, this chair will ensure the development of powerful and novel computational approaches for the development of new therapeutic agents against cancer.