News
The Pillars of IRIC: meet Éric Bonneil
Published on May 4, 2023
In 2023, IRIC celebrates its 20th anniversary. Among the initiatives put in place to celebrate this anniversary, the series of portraits entitled "The Pillars of IRIC" will highlight the people who have contributed since the very beginning, sometimes in the shadows, to make IRIC what it has become.
Today, meet Éric Bonneil, Manager of the Proteomics Core Facility.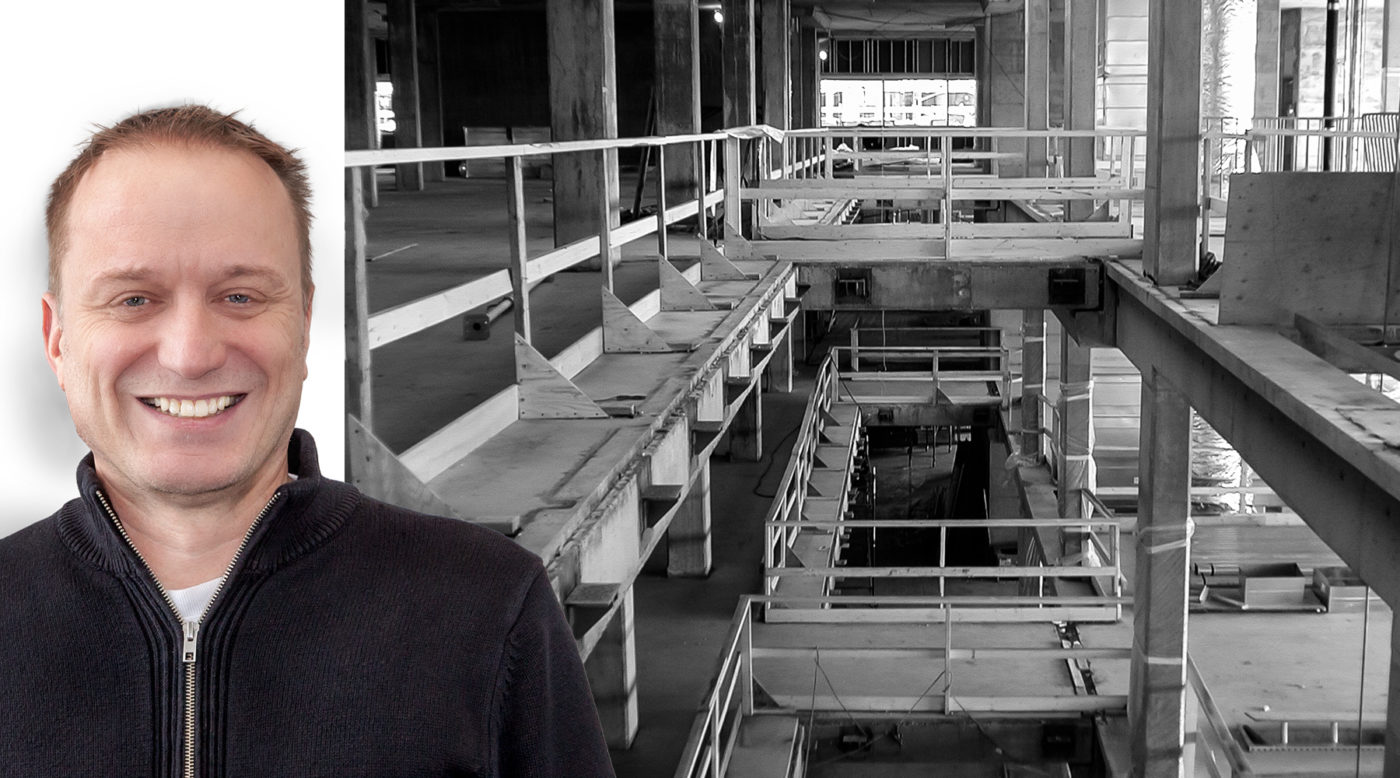 Éric Bonneil completed his doctorate at the Université de Montréal in 2001, then did a postdoctoral fellowship at the National Research Council Canada (NRC) in Ottawa. He then worked for a few years at Caprion Proteomics.
It was his desire to find more freedom in his research work and to move away from certain constraints linked to the private sector that led him to return to the academic world to join IRIC in 2004. At the Institute, Éric is responsible for the Proteomics platform, which provides a wide range of protein analyzes for different applications in biomedical sciences. He analyzes samples for research teams at IRIC or elsewhere in the world. He also collaborates in the planning and execution of various research projects.
He generously agreed to share his many memories related to IRIC:
Do you have a memorable anecdote related to IRIC?
Yes, but that I cannot disclose! 🙂
What motivates you to stay at IRIC after all these years?
I like my work environment: the people I work with and the place. I also like the fact that the days are not alike, and that I always have stimulating challenges!
Tell us about an accomplishment that makes you proud of your work at IRIC
I am happy to have participated in the development of the FAIMS differential ion mobility technology. This one, recently marketed, makes it possible to increase the sensitivity of mass spectrometers, which are the instruments used for our analyzes of identification and quantification of proteins in complex samples.
Can you tell us about a key figure, a model, a mentor for you at IRIC?
This is the third job for which I have worked with Pierre Thibault, director of the Proteomics and Bioanalytical Mass Spectrometry Research Unit: at NRC, at Caprion Proteomics and now at IRIC. So I can definitely say that he is a mentor to me. It taught me how to synthesize my thinking and write articles more fluently, although I still have a lot to learn!
From yesterday to today, what has changed the most at the Institute?
I started at IRIC when we were about fifty people in total; today there are ten times more of us!
A hobby of the last 20 years:
Collecting records.
Best innovation of the last 20 years:
Being able to have more than 100 Gb of music in your smartphone.
Song you were listening to 20 years ago:
Hazy Way (Evil Nine Remix) by Alex Dolby
Happy Disappearance of the Last 20 Years:
The VHS Tape.
A wish for in 20 years:
That the planet regains its temperature of 50 years ago.